The original entrance to Northern, the Memorial Archway, as taken in 1921 in "Glimpses of School Life at NNIS," as compared to September, 2013. The archway was built in 1920, and was financed by the classes of 1916-1920. The Memorial Stone, as seen in the current photo, was a gift of the class of 1924.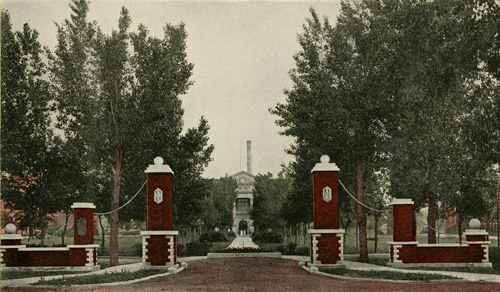 You can drag the bar or click the links above to compare the past to the present.
In 1964 the archway was given a modern sign to reflect the name change to Northern State College, but was later restored to the original appearance. Below is the archway in 1969 compared to 2013.